HEAR FROM A FEW OF OUR CUSTOMERS

Discover how we have taken the hassle out of office cleaning for
companies all over Victoria BC
"I highly recommend Green Wheel Cleaners as a cleaning company. They have been our cleaning company for a few years and never disappoint. Helen has gone above and beyond each time we needed something done and the cleaners do a wonderful job.
When needed, they are able to accommodate us on short notice and always provide efficient service at reasonable prices. Green Wheel Cleaners clean our offices, remove our garbage, stock our washrooms, and occasionally clean our windows when requested. We have always been satisfied with their work and the customer service we receive.
I'm happy to recommend the services of Green Wheel Cleaners.
Marta Donder
 PricewaterhouseCoopers LLP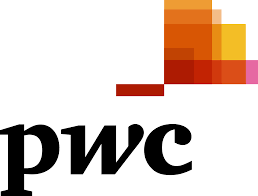 "I have changed cleaning companies a number of times and have always found it to be a frustrating experience. Green Wheel Cleaners were different. They laid everything out very clearly from the start and have easy to use payment and communication system that saved me time. Through the client hub I am able to view all past invoices. This is now one less thing I have to think about, so I can concentrate on running my business"
Jacob Marwood
Visionary Glass Design

"Our medical office has been using Green Wheel cleaners for months now and during this time they have proven themselves to be thorough, efficient, and reliable. Since we are a medical office our privacy policies are more strict than most offices. Green Wheel Cleaners was more than then happy to sign any privacy agreements we had and even had their own in place as well. They routinely reach out to us to ensure expectations are being met and they are always responsive/receptive to feedback if we need to add in or change something from the regular schedule. We are looking forward to working with Green Wheel Cleaners for a long time."
Vanessa Wheeler RMT
Cardinal Point Health

"I would highly recommend Green Wheel Cleaners to anyone. They are reliable and thorough and they try and make my life as easy as possible when it comes to payments and invoicing. Best of all i no longer have to be worry about my clients seeing a dirty office."
Rob Warenko
Magic Lab Creative Studio

"We have a contract with Green Wheel for our office cleaning and they have been awesome from the start. Helen came in with a great quote and the service has been seamless, professional, and thorough. They check in on us to ensure the teams have done a good job (they always do) and are always there if we need extra help.I would highly recommend them."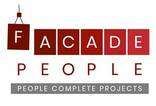 CONTACT US FOR MORE REFERRALS AND TESTIMONIALS