PURE WATER FED POLE WINDOW WASHING
STREAK FREE WINDOWS WITH NO CHEMICALS
HOW WATER FED WINDOW CLEANING WORKS
1. Tap water is de-ionized
Ordinary city water is passed through a system of electrically charged resin. The resin attracts all the mineral ions (salts) present in the water and removes them. With no minerals in the water, the water will not leave any water spots or marks when dried. This means there is no need to squeegee the water away like in traditional window cleaning.
2. Pure water is fed up a carbon fiber pole to a brush which scrubs the frames & windows
Because the pure water contains no ions, any mineral on the glass will easily dissolves themselves in the pure water. At the same time the brush agitates and scrubs away any dirty on the frames and windows.
3. The frames & windows are thoroughly rinsed with pure water
After the frames and windows have been well scrubbed, they are rinsed with more pure water. This washes away any remaining minerals or dirt from the glass. Since there are no minerals in pure water to leave water spots, the windows are just left to dry to a streak free shine.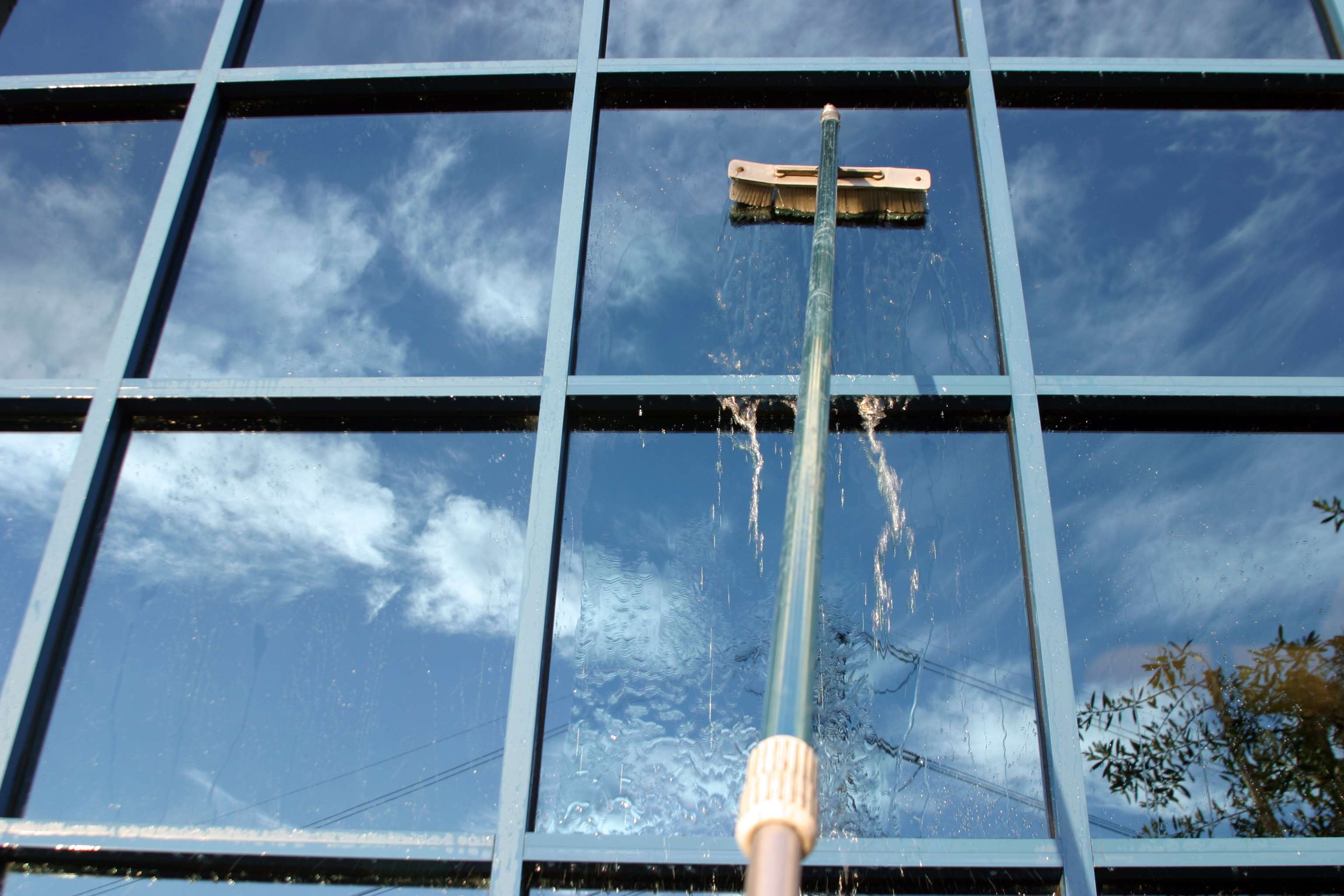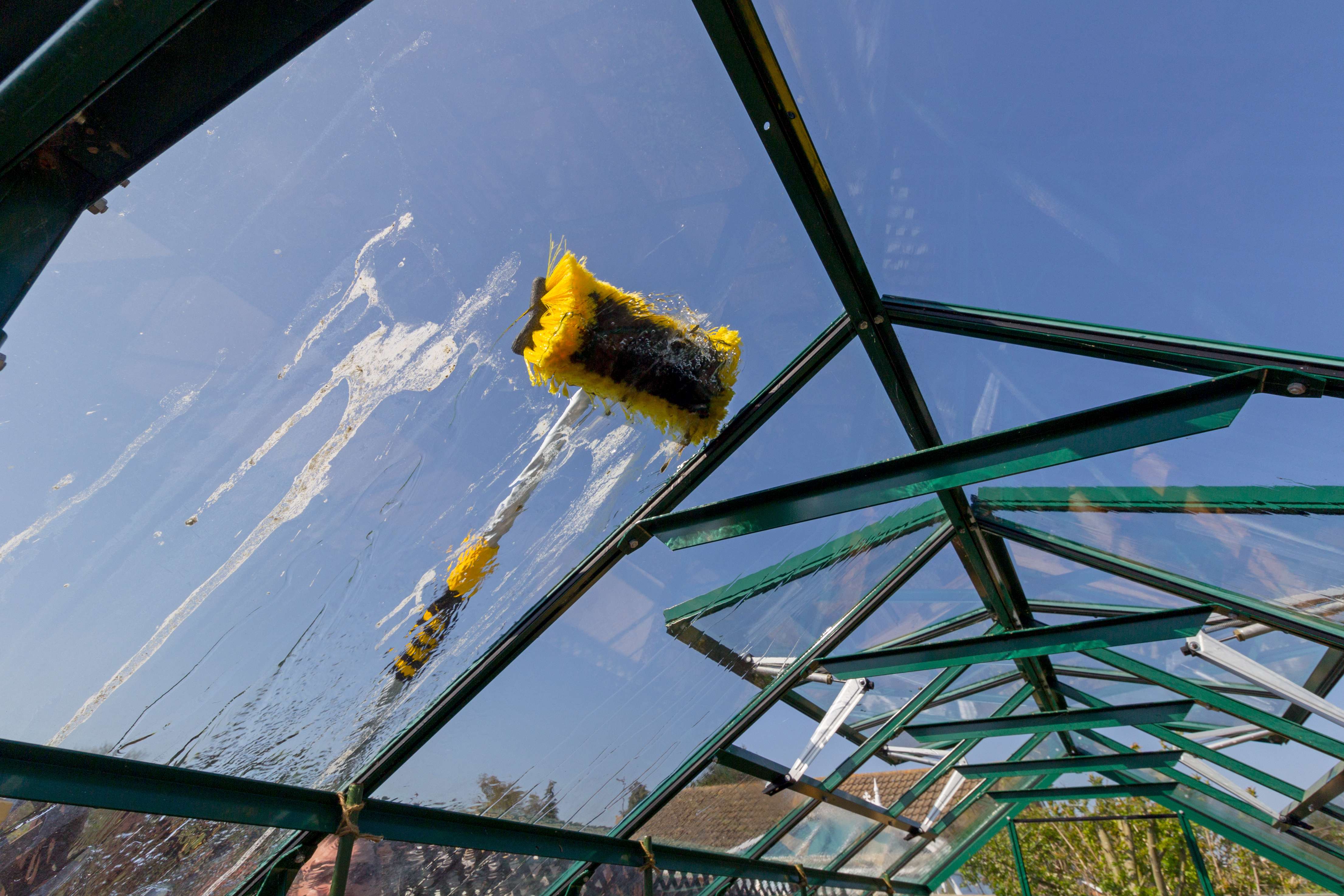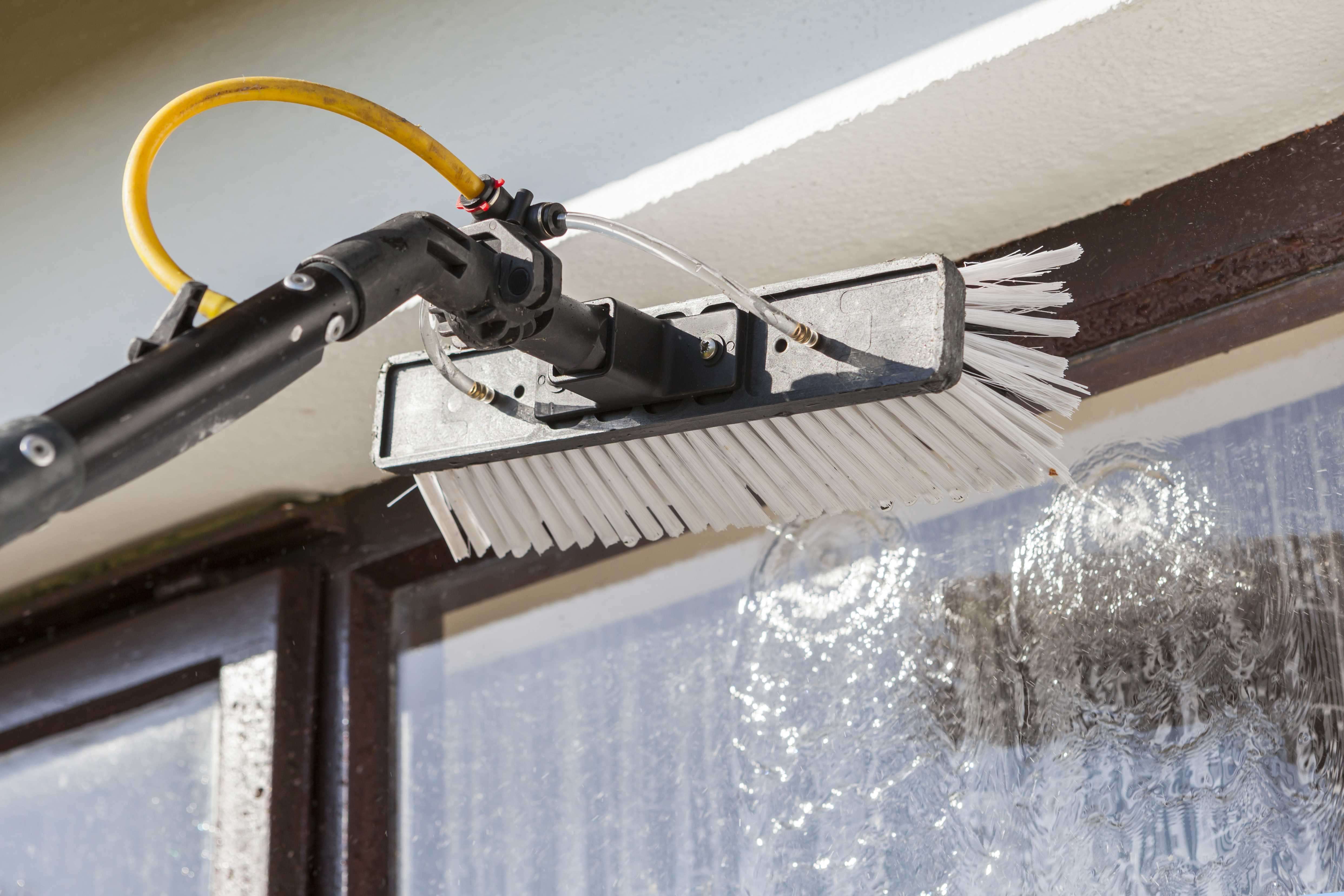 WHY CHOOSE WATER FED POLE WINDOW WASHING FOR YOUR BUSINESS?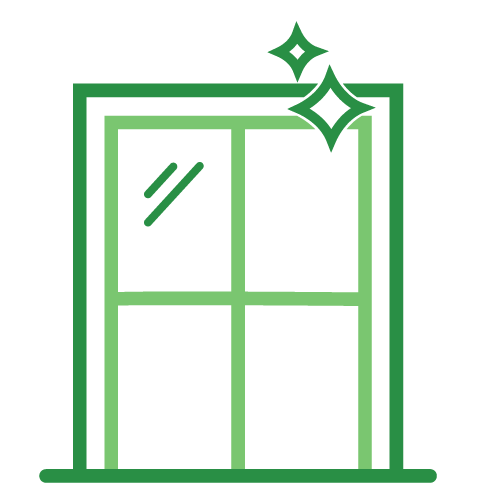 THE WINDOW STAY CLEANER FOR LONGER
There is no residue left on the glass after cleaning as no detergents or mineral rich water is used. Residue can result in window getting dirtier faster as dirt has something to attach itself to.
This:
Maintains a professional image to your customer for longer
Require less frequent cleanings which saves you money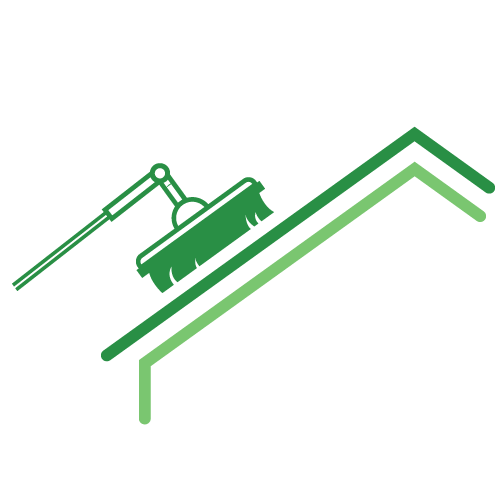 WE CAN CLEAN HARD TO REACH WINDOWS
Do you have windows in your business that always remain dirty? Do you have windows that are not usually accessible, or are too expensive to clean as they would require scissor lifts or climbing gear? With our water fed pole system we can clean windows up to 50 feet (4 stories) and can clean slanted windows like skylights and glass roofs.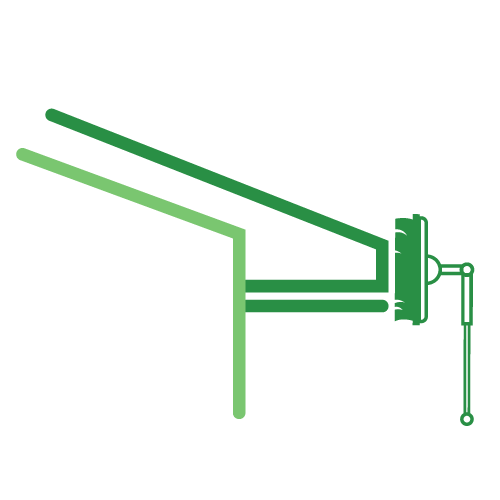 WE ARE ABLE TO SCRUB WINDOW FRAMES, SOFFITS AND FASCIA
Because the water fed pole system utilizes a brush fed with pure water, we are able to scrub not only the windows but also the window frames, soffits and fascia at the same time if requested. This saves time and money and will make the exterior of your business shine!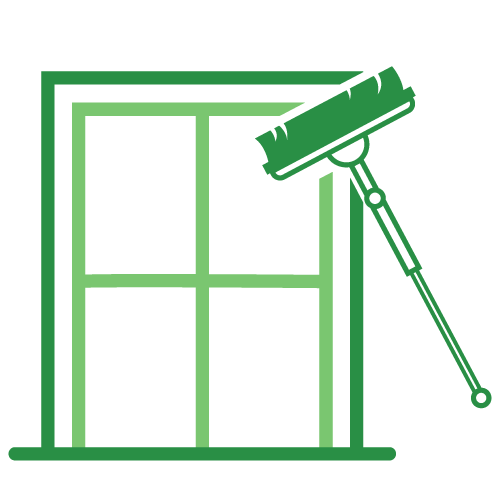 THE BRUSHES CAN REACH INTO THE CORNER OF THE WINDOWS AND FRAMES
The bristles from the brushes are able to get into the corner of the glass and the crevasses of the frames ensuring a more thorough cleaning.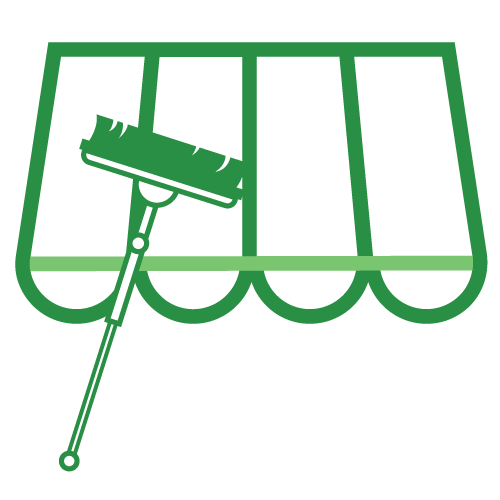 WE CAN USE THE SYSTEM TO CLEAN BUSINESS SIGNAGE AND AWNINGS
Are you missing out on new customers as your dirty business signage and awnings are projecting the wrong image?
The deionized water we used attracts dirty and grime as the brush scrubs your awnings and signs. The pure water is then used to rinse away any remaining dirt.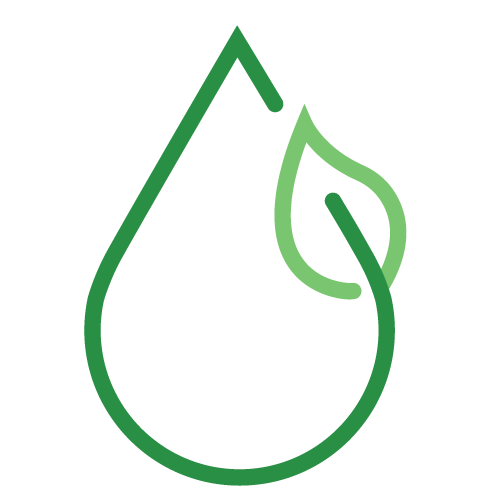 IT IS ENVIROMENTALLY FRIENDLY
Want to get a streak free finish without the use or chemical or detergents? A pure water fed pole system is the answer. This system is not only a perfect way to keep the exterior of you business shining and looking attractive for you customers, but it also keeps chemicals out or our water systems
.
Book a free Consultation. We will do a site visit to your property to discuss your cleaning needs and budget.
We will send you a custom cleaning plan and quote for cleaning
After approving the cleaning proposal. We will assign a team to your building and implement our Water Fed Pole Cleaning Plan.

"Our medical office has been using Green Wheel cleaners for months now and during this time they have proven themselves to be thorough, efficient, and reliable. Since we are a medical office our privacy policies are more strict then most offices. Green Wheel Cleaners was more than then happy to sign any privacy agreements we had and even had their own in place as well. They routinely reach out to us to ensure expectations are being met and they are always responsive/receptive to feedback if we need to add in or change something from the regular schedule. We are looking forward to working with Green Wheel Cleaners for a long time."
-Vanessa Wheeler RMT, Cardinal Point Health Centre

SIGN UP FOR OUR NON-TOXIC CLEANING NEWSLETTER
Receive our latest updates and promotions!